Interlocking Rubber Tiles
Premium Interlocking Rubber Tiles

: Elevate Your Space with Durability
At Rubbertiles.ae, we take great satisfaction in providing a wide selection of high-quality interlocking rubber tiles that are benchmarks for performance and longevity. Our interlocking rubber floor tiles are a showcase for superior engineering, not merely a flooring option. Our tiles are made to last, so no matter what your needs—flooring for a gym, playground, or industrial facility you'll save time and money on replacements with them.
You invest in more than just flooring when you select Our company; you invest in the durability and resilience of your area. Our Outdoor interlocking rubber tiles are designed to outperform industry norms and guarantee your happiness for many years. This is where you may start choosing exceptional flooring.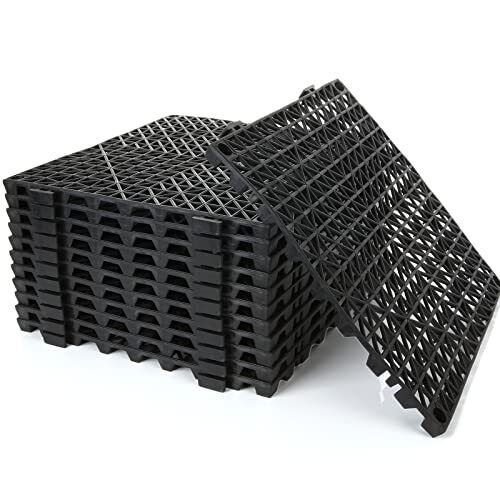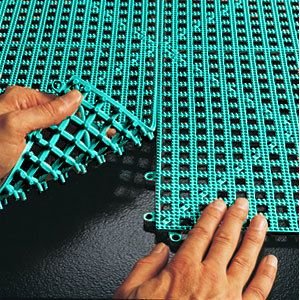 Seamless Installation Services: The Perfect Fit for Your
Interlocking Rubber Tiles
We are dedicated to quality beyond just offering premium tiles. We are aware that for our products to perform to their greatest potential, correct installation is crucial. Because of this, we offer the best installation services available.
Our qualified installers are also expert artisans who are familiar with the nuances of interlocking rubber floor mats or  tiles. We take a meticulous approach to installation, ensuring every tile fits snugly and securely, creating a seamless and cohesive flooring surface. 
To ensure a perfect fit, our installation method involves thorough surface preparation, accurate adhesive application, and professional cutting.
Our major concerns are your pleasure and the durability of your rubber tile flooring. When you select Rubbertiles.ae, you receive more than just high-quality tiles; you also get a whole flooring solution from professionals who value your space just as much as you do.
Customization Excellence: Design Your Space with
Interlocking Rubber Tiles in Dubai
You are aware that every space is unique, and your flooring should reflect that. To ensure that your flooring design meets your unique requirements and aesthetic, We offer a broad variety of interlocking rubber mats customization options. We provide countless options for customization, from a wide range of colors that may suit the identity of your business to a wide range of textures that might satisfy your specific requirements.
Our company stocks a wide range of customization options, including a wide selection of colors that may complement the identity of your business and a wide selection of textures that may satisfy your specific demands. Our flexibility allows you to find the ideal blend of aesthetics and usefulness, with thickness options ranging from 8 mm for light-duty regions to 25 mm for heavy-duty industrial applications.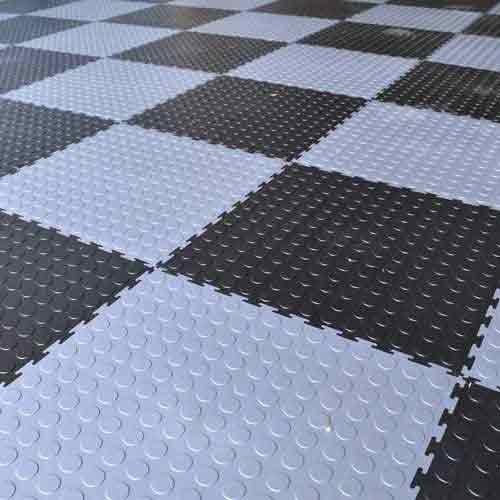 Feel Free To
Contact Us For Query
Why
Rubber Interlocking Tiles

are the Best Choice: The Advantages
Rubber interlocking tiles are the perfect option for a number of applications because of their many benefits. First and foremost, they are unequaled in terms of durability, able to resist years of machine use as well as strong foot traffic. They don't require adhesives or specialist tools to install because of their interlocking construction. Safety is a top priority since rubber offers a non-slip surface that lowers the likelihood of accidents, especially in rainy or busy locations. 
Whether you need interlocking rubber floor tiles bathroom, kitchen, bedroom, or any other area in your space. These tiles also provide a level of comfort underfoot, cushioning joints and absorbing stress, which makes them perfect for exercise and prolonged standing. They are also appealing because of their minimal care needs, stain and moisture resistance, and sound-absorbing qualities. Rubber interlocking tiles provide an affordable, adaptable, and sustainable flooring choice appropriate for both residential and commercial settings. They also come in customizable options and eco-friendly versions.
Versatile Applications: Where
Interlocking Rubber Tiles Shine
Our interlocking rubber tiles are extremely versatile and may be used in a variety of contexts. These tiles perform admirably in many different environments, including gyms and fitness centers where they withstand daily abuse from heavy machinery and foot traffic, playgrounds where durability and safety are essential, and industrial facilities where they offer unmatched resilience against machinery and chemicals.
They are more versatile than merely functional; they can improve the beauty of your place. These tiles are designed to endure the rigours of heavy traffic and offer great impact resistance since they are made from the highest-quality rubber compounds. Their variety of thicknesses, which range from a robust 8mm to an industrial-strength 25mm, are what really distinguishes them.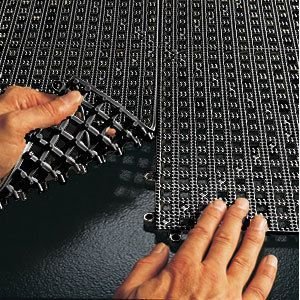 The majority of interlocking foam tiles have a one-year warranty, but with good maintenance, they can survive for more than ten years. Some speciality tiles, especially those made for athletic usage, have warranties that are longer.
A properly maintained rubber floor may last 20 years or more, depending on the type of tile used and the climate it is installed in.
Maintaining interlocking tiles is essential to ensure their longevity and keep them looking their best. To begin with, regular cleaning is key. Sweep or vacuum the tiles to remove any loose dirt or debris, as this can scratch the surface over time.
The term "interlocking tiles" refers to tiles that interlock to create a floating floor. This indicates that the main floor is not bonded down to the tiles. They are held together by gravity and are connected utilizing an interlocking method across a flat surface.
Your Trusted
Flooring Partner

: Why Choose Rubbertiles.ae?
Rubbertiles.ae is more than just a flooring supplier; we're your dependable teammate for designing extraordinary rooms. We contribute years of experience to every project and have a history of success in the field. We bring years of experience and a track record of achievement to every assignment.
We take pleasure in providing holistic solutions that go above and beyond your expectations, not simply tiles. Make Our Firm your go-to flooring partner for projects of all sizes and levels of complexity by experiencing the difference we create.
We offer the expertise, experience, and dedication to make your idea a reality, whether you require a robust gym floor, a secure playground surface, or long-lasting industrial flooring. Pick Rubbertiles.ae to add style, performance, and longevity to your environment.