Buy Custom-Made
EPDM Playground Flooring in Dubai
EPDM Playground Flooring Dubai is renowned for Ethylene Propylene Diene Methylene secure and non-toxic flooring used for playground surfaces. In addition to being long-lasting, an EPDM Rubber Floor is a fantastic solution for kids' playgrounds. EPDM Flooring For Playgrounds is designed to be resistant to UV radiation, deformation, and weather conditions. This flooring has a high degree of elasticity and resilience to keep your playgrounds and children safe. 
If you want to buy Custom Made EPDM Playground Flooring For Kids, visit our website. We at RubberTiles.ae are the most pleasing type of flooring in Dubai. This playground flooring has great impact absorption, anti-slip qualities, and smooth absorbent surfaces that are great for gameplay.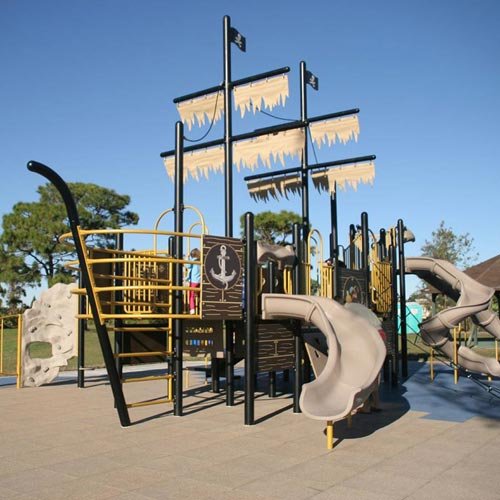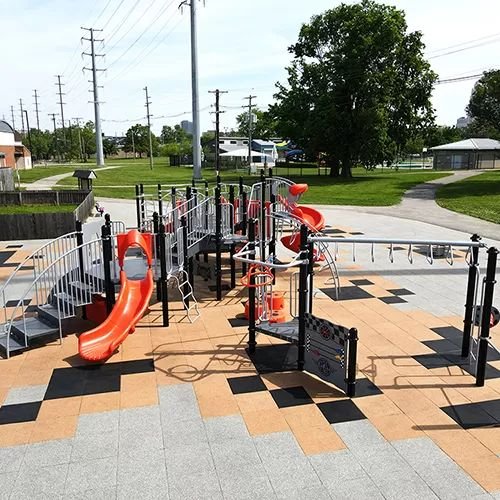 Buy Our Trendy & Beautiful
EPDM Playground Flooring
If you're looking for high-quality and durable playground flooring that can withstand heavy use and harsh weather conditions, then you need our EPDM flooring for playground. Made from premium quality rubber materials, our EPDM Rubber flooring is resilient, shock-absorbent, and slip-resistant, ensuring maximum safety and protection for children during playtime. Additionally, our EPDM playground flooring is available in a vibrant range of colors, enabling you to customize the flooring to complement the aesthetics of your playground. 
Whether you're setting up a new playground or renovating an existing one, our EPDM Ground flooring is an excellent investment that will serve you and your community for years to come. So, get in touch with us today to find out how you can get our top-quality EPDM Rubber flooring.
Explore Prominent Features of
EPDM Playground Flooring in Dubai
EPDM Playgrounds Tiles Dubai comes with versatile designs and color options from which you can choose. Check out some of the significant features of EPDM Flooring For Playgrounds in Dubai:
Shock Absorber
Excellent comfort and safety
Slip-Proof and Weather Resistant
Made from Recycled Materials
Wide colors and designs selection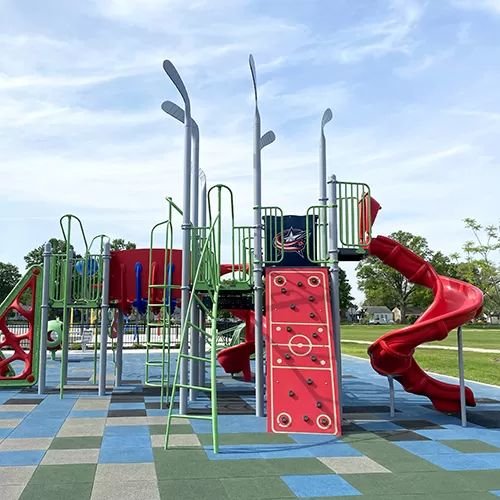 Feel Free To
Contact Us For Query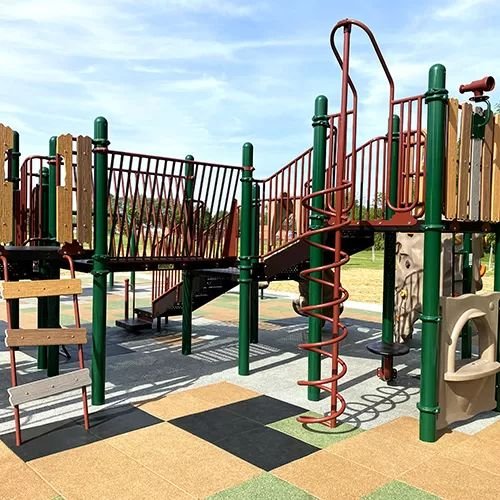 We Provide Superior
EPDM Playground Flooring in Dubai
We offer Premium EPDM Rubber Flooring which provides safety surfacing with exceptional anti-slip and impact absorption qualities. Rubber Tiles is among the leading Suppliers and Manufacturers of playground surfaces. We developed the highest-quality EPDM Playgrounds Tiles Dubai at the most competitive prices. Soft playground surfaces assist in the reduction of accidents and injuries.
We've got an amazing collection of vivid and vibrant colors and designs for you to choose from. EPDM Flooring For Playgrounds requires less maintenance and is simple to clean and install. Additionally, it is resistant to stains and water and doesn't require washing. The fact that kids fall on a hard surface causes the majority of playground accidents to be serious. Non-slip EPDM playground flooring UAE allows the kids to play without being concerned. Furthermore, even if they do fall, the damage will be slight.
If you're looking for the Best EPDM Flooring Shop Dubai, go to our website. We at RubberTiles.ae provide the Finest EPDM Playground Flooringin Dubai, Abu Dhabi, Sharjah, Ajman, and other parts of the UAE. Our Expert is always ready to aid you with everything you need.
We've got a Professional Team of Experts who can easily install your floorings within your given time. One can also order Custom Made EPDM Flooring for Playgrounds at affordable prices in Dubai, UAE. If you're still not sure why should you buy EPDM Flooring For Playgrounds From Rubber Tiles, visit our website. We Provide:
Free Samples, Quotes, and Consultations
24/7 Availability
Friendly Customer Support
Expert Team of Advisors