Get Our High Quality
Foam Mats

At Reasonable Price
Are you in search of high-quality foam mats Dubai at a reasonable price? Look no further! Our company is dedicated to providing customers with premium foam mats that excel in both durability and comfort, all while maintaining an affordable price point. Our mats are carefully crafted using top-notch materials to ensure longevity and reliability, making them perfect for a variety of purposes. Whether you need mats for your gym, yoga studio, playroom, or any other space, we have got you covered. 
Not only do our mats offer exceptional functionality, but they also come in a wide range of colors, designs, and sizes to suit your individual preferences and needs. We understand that customer satisfaction is of utmost importance, which is why we strive to deliver nothing short of excellence in both the quality of our products and the affordability of our prices. So why compromise on either quality or price when you can have both? Experience the difference with our high-quality foam mat at a reasonable price and elevate your space with style and comfort.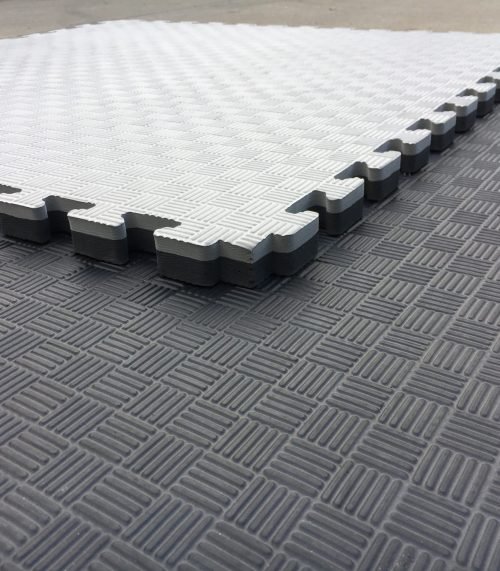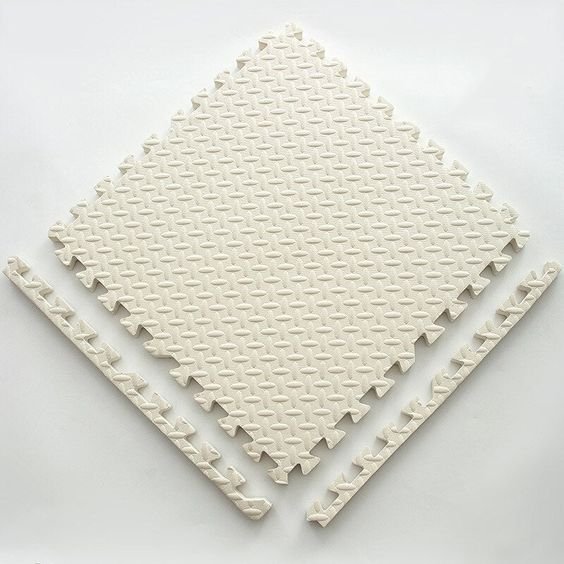 Enhance Your Flooring with Our Premium
Foam Mats in Dubai
Looking to transform your floors and elevate the overall aesthetic of your space? Look no further than our premium foam play mat in Dubai. These mats are not only visually appealing, but they also provide a multitude of benefits. Designed with comfort and durability in mind, our foam mats offer a soft and cushioned surface that is perfect for high-traffic areas or spaces where you spend a lot of time standing. 
Whether you're looking to revamp your living room, office, or gym, our foam mats come in a variety of colors, patterns, and sizes to suit your unique style and needs. Not only do they add a touch of elegance to any room, but their anti-slip properties ensure safety for you and your loved ones. Additionally, our foam mats are incredibly easy to maintain, as they are water-resistant and can be easily cleaned with a damp cloth or mop. With our premium foam mat, you can effortlessly enhance the look and functionality of your flooring, creating a space that is both inviting and comfortable.
Personalize Your Comfort With Our Custom
Foam Mats in Dubai
Are you tired of uncomfortable floors and surfaces that lack personality? Look no further than our custom foam prayer mat in Dubai to revolutionize your comfort and style. Our foam mats are not only designed to provide ultimate support and cushioning, but they also offer the opportunity to personalize your space like never before. 
Whether you want a vibrant and eye-catching design or a subtle and sleek pattern, our custom foam mats can be tailored to your unique preferences. Imagine stepping onto a mat that not only embraces your feet with its softness but also showcases your individuality. From homes to offices, gyms to playrooms, our custom foam mats are versatile and suitable for any space. Don't settle for generic and uncomfortable flooring options when you can have the perfect combination of comfort and personalization with our custom foam mat in Dubai.
Feel Free To
Contact Us For Query
Buy Our The Latest Designs
Foam Mats in Dubai
Dubai, known for its luxurious lifestyle and vibrant culture, is also a hub for innovative and trendy home decor. If you're in search of the latest designs in foam mats, look no further than our store in Dubai. We pride ourselves on offering a wide range of foam mat that combine both style and functionality. Whether you're looking for a chic and modern design to add a touch of elegance to your living room or a vibrant and playful pattern for your children's play area, we have it all. 
Our foam mats are not only visually appealing but also provide comfort and support, making them perfect for any space in your home. With our latest designs, you can transform your space into a haven of comfort and style. So, why wait? Visit our store in Dubai and find the perfect foam mat to elevate your home decor to the next level.
Benefits Of Our Custom
Foam Mats in Dubai
Our memory foam prayer mat in Dubai offers a multitude of benefits that make them an excellent choice for both residential and commercial spaces. Firstly, these mats provide a high level of comfort and cushioning, making them ideal for areas where people may be standing or walking for extended periods of time. Whether it's in a kitchen, a gym, or an office, these mats reduce the strain on joints and muscles, promoting better posture and overall well being. Moreover, our custom foam mats are highly durable and resilient, capable of withstanding heavy foot traffic and daily wear and tear. 
They are also incredibly easy to clean and maintain, ensuring a long-lasting and hygienic solution for any space. Additionally, these mats are available in a wide range of colors, patterns, and designs, allowing for customization that perfectly matches the aesthetic of any room. Lastly, our foam mat offer excellent insulation properties, providing warmth and sound absorption, making them perfect for areas such as playrooms or studios. Overall, the benefits of our custom foam mat in Dubai make them a smart and practical choice for any space seeking comfort, durability, and style.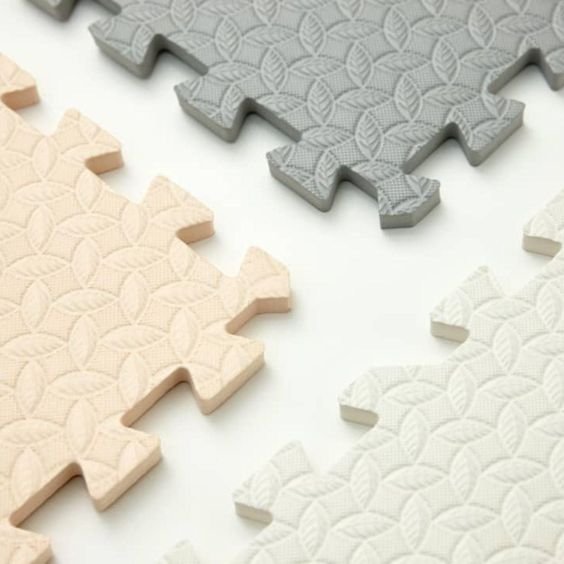 Playmats made of waterproof foam can be cleaned in the shower or bathtub. To remove stains, you still need a soapy water solution and a brush. However, using warm or hot water straight from the faucet makes it much simpler to remove the soap. If your bath has a showerhead, you could even use it.
Foam mats have an interlocking, puzzle-style connection design that makes them simple to install, lead and latex free, waterproof, and stain resistant. You can furnish a section of your outdoor space with cozy flooring to add comfort and a variety of hues.
Since foam is a softer material than tile, placing heavy objects on it, such as furniture or exercise equipment, could endanger the tiles. Another issue is shoes. Some foam tiles are so soft that regular use from shoes might reduce the longevity of the flooring. High heels might potentially harm your feet seriously.
For cleaning foam mats, the majority of diluted detergent solutions and soapy solutions are suitable. Always read the manufacturer's care instructions before using a mat. Neat bleach and strong chemicals are not appropriate since they endanger both your infant and the mat.
Why Choose Our
Foam Mats in Dubai
When it comes to choosing the perfect flooring option for your home or office in Dubai, our foam mats stand out from the rest. One of the main reasons to choose our foam mats is their incredible comfort and cushioning. Whether you have children who love to play on the floor or you spend long hours standing in your workspace, our foam mats provide excellent support to help alleviate any discomfort or fatigue. 
Additionally, our foam mats are made from high-quality materials that are durable and long-lasting, making them a wise investment for any space. Furthermore, our foam mat are incredibly versatile and can be used in various areas such as bedrooms, playrooms, gyms, or even as a protective flooring option for workshops or garages. They are easy to install, clean, and maintain, making them a hassle-free choice for busy individuals. Last but not least, our foam mat come in a variety of colors, patterns, and sizes, allowing you to customize your space and create a visually appealing environment. So, if you're looking for comfort, durability, versatility, and style, our foam mat in Dubai are the perfect choice for you.