Elevate Your Outdoor Oasis with
Coir Outdoor Mats in Dubai
With our Coir Outdoor Mats in Dubai, you can turn your outside area into a mesmerizing retreat. These mats are made to resist Dubai's harsh environment and flawlessly combine the beauty of nature with unmatched toughness. They are made from high-quality coconut coir and are excellent at capturing dirt, ensuring that your surrounds stay spotless.
Discover a wide selection of eye-catching patterns, sizes, and customization choices to complement your individual outdoor aesthetics. With the ideal mat that not only adds refinement but also stands the test of time, elevate your outdoor experience.
Coir Outdoor Mats in Dubai not only improve the aesthetics of your outdoor spaces but also provide useful advantages. Due to its outstanding durability and capacity to survive Dubai's harsh environment, premium coconut coir material is used. These mats are designed to efficiently trap dirt, keeping your outside areas tidy and welcoming all year round.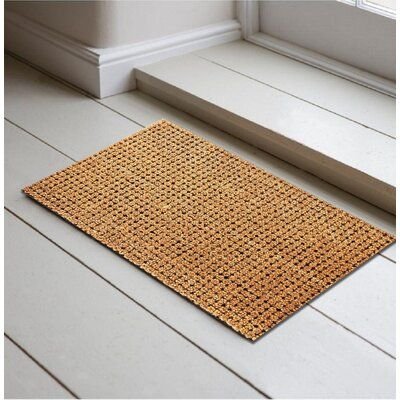 Luxurious Entryways: Premium
Door Mat

Solutions in the UAE
With our unique Door Mat solutions in the UAE, enter a world of elegance and usefulness. Our selection of Coir Mats Dubai is available to meet a variety of entrance demands and is created to make a lasting first impression. Our door mats improve the entryway to your homes and places of business with classic elegance or modern charm.
With our door mats, you may improve your entrance's cleanliness and style. Pick one of our beautiful pre-made patterns or add your own special touch to make entrances that are really one-of-a-kind.
Our top-notch Door Mat offerings in the UAE are expertly crafted to leave lasting first impressions. Our Coir Mats in Dubai meet a range of entrance requirements, whether you're looking for a traditional air of elegance or a contemporary design. These mats provide useful advantages in addition to improving the aesthetics of the entrances to your house or place of work. They successfully snare dirt and debris, keeping your area tidy and inviting.
Sustainability Meets Elegance:
Coconut Coir Mats

for Eco-Conscious Living
With the help of our Coconut Coir Mats, make a powerful environmental statement. These mats, which combine eco-friendliness and design, are expertly made from only natural coconut fibers. They are the perfect option for those who care about the environment because of their biodegradability and sustainability.
Our coconut coir mats let you experience how elegant and nature can coexist in harmony. Display your commitment to sustainable living while taking pleasure in a stunning, long-lasting flooring option that supports your principles.
For those who care about the environment, our coconut coir mat are the ideal option. These mats, which are made from entirely natural coconut fibers, not only bring flair to your home but also support your environmental stewardship. They are the perfect option for individuals who care about the environment because of their biodegradability and sustainability.
Feel Free To
Contact Us For Query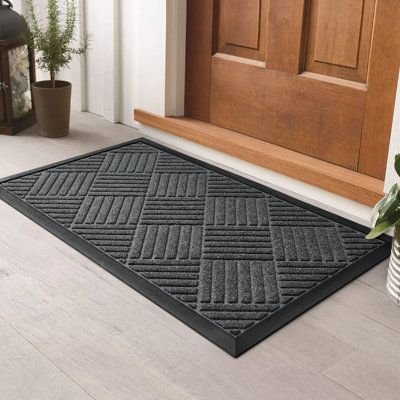 Chic and Functional:
Black Coir Matting

Redefined in Dubai
Black Coir Matting in Dubai is a stylish and practical way to update your decor. These mats expertly blend stylish design with outstanding dirt-trapping characteristics. They successfully maintain cleanliness while bringing a sense of refinement to your living areas and are designed to go well with modern interiors.
In Dubai, Black Coir Matting offers a distinctive fusion of design and use. These mats are excellent in capturing dirt and debris in addition to giving your interior areas a sense of elegance. They are the perfect option for individuals who want both beauty and utility because they are designed to go with contemporary environments.
Personalized Welcome: Tailored
Door Mats

That Reflect You
With our Personalised Door Mats in Dubai, you can create a friendly and distinctive greeting. We provide a special chance to create coir mats that reflect your uniqueness. Our personalization choices let you leave a lasting mark, whether it's a meaningful message, your corporate logo, or a unique design.
Ensure that your entranceway accurately represents you or your brand by elevating your doorstep with our personalized door mats. It's the ideal approach to stand out and make a lasting impression while establishing the mood for an unforgettable encounter.
Our Personalised Door Mats in Dubai provide a unique finishing touch that distinguishes your entry. Our customisation choices let you leave a lasting impression, whether you want to highlight your corporate brand or send a sincere message. These mats serve as both a welcome mat and a way to express your own individuality.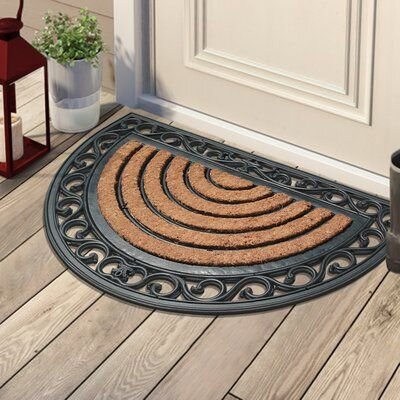 You might not be aware of the name "coir," but it refers to a material that is frequently used to make mats for porches and entrances. A coir mat can be recognized by its short, tenacious bristles. Before entering any building, they are used to clean and dry shoes.
The hairy outer layer of the coconut husk is used to weave coco mats, also known as coconut fiber mats or coir mats. These threads are intertwined and fastened to create a mat that is durable enough to scrape off dirt from shoes but still allows water and dirt to travel through and dry without molding.
Coir mats, made from the fibers of coconut husks, are not only eco-friendly but also versatile and durable. There are several different types of coir mats available to suit various needs and preferences. Firstly, there are traditional coir mats, which are constructed using a thick coir fiber that provides excellent scrubbing and scraping action to remove dirt and debris from shoes.
Coir mats are entirely constructed of natural fibers. These natural fibers, which are good for the environment, come from coconut husk. The water-repellent layer between the coconut's exterior and the hard shell within is called the husk.
Your Premier Coir Mat Partner: Leading
Coir Mat Suppliers in Dubai
With Coir Mats Dubai, your dependable coir mat partner, you will encounter unmatched perfection. With our wide range of sizes and designs, we have solidified our position as the top Coir Mats Suppliers in Dubai. We have established ourselves as the best option for coir mats because to our consistent dedication to quality and client satisfaction.
With Coir Mats Dubai, you're investing in quality rather than simply buying mats. See why we are the go-to source for coir mat in Dubai by exploring the ideal fusion of aesthetic and use. You should only use the greatest products on your flooring.
For all of your coir mat requirements, turn to Coir Mat Dubai. By providing a wide variety of sizes and styles to suit different tastes, we have established ourselves as the top Coir Mat Suppliers in Dubai. Those looking for the best coir mat choose us because of our everlasting dedication to quality and client satisfaction. The finest for your flooring is what you invest in when you purchase Coir Mats Dubai.